Crane vehicles
From day-to-day haulage to the storage of goods and specialist projects, Doug Gobey Transport Ltd can take
on any challenge no matter how big or small.
'Carrying your Contents with Confidence'
When standard manpower isn't up to the job it's time to bring in the experts. Our crane vehicles are the perfect solution for when you're moving materials or need to lift a particularly large item.
Since 1999 our fleet of experienced drivers and operators have handled heavy-weight objects with ease and expertise, to ensure that your items arrive safely. We operate crane vehicles which can lift up to 14 tons – that's more than three hippopotamuses and heavier than the anchor of a cruise ship.
Each of our crane trucks are tested and maintained to a high standard on a regular basis and are operated by our fully trained and licensed staff.
Our drivers hold an ADR license – European Agreement concerning the International Carriage of Dangerous Goods by Road – which means that we're confident in handling all manner of items from start to finish. Plus we provide services for waste carriers, construction and shop-fitting industries too.
The operated crane lorry is your lifting equipment solution for handling heavy goods. The double drive vehicle features a remote-controlled crane to load and unload items safely and securely.
The Doug Gobey depot for operations in is the heart of Gloucestershire, where we also provide warehousing packages should you require. Following the initial storage of goods, we can then deliver your items all across the UK and intro Ireland at a time that suits you.
Our expert team with years of experience in the industry are happy to discuss your individual requirements and provide appropriate advice on which vehicle is best for your needs.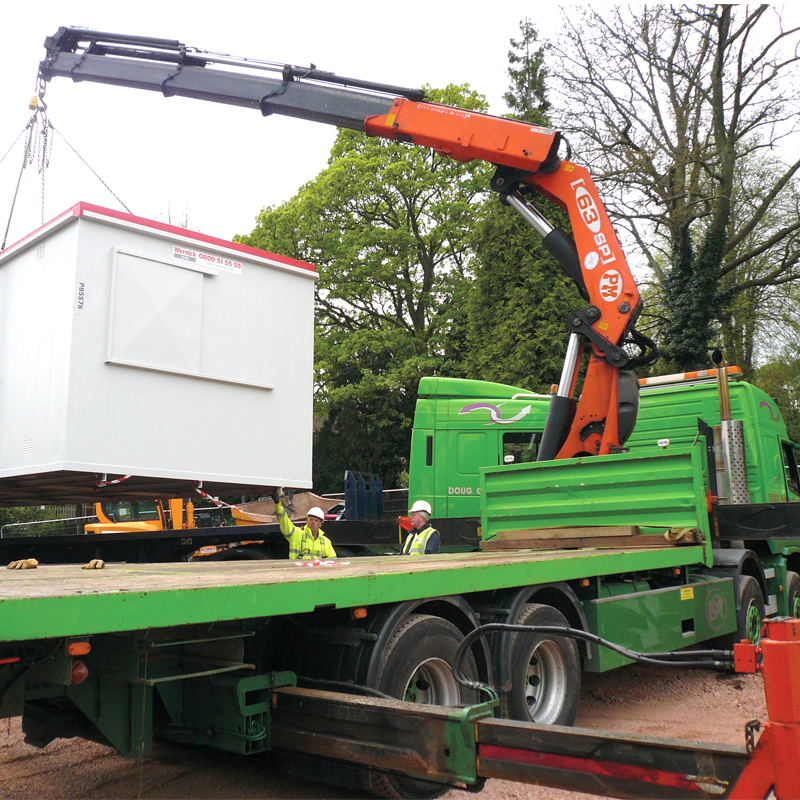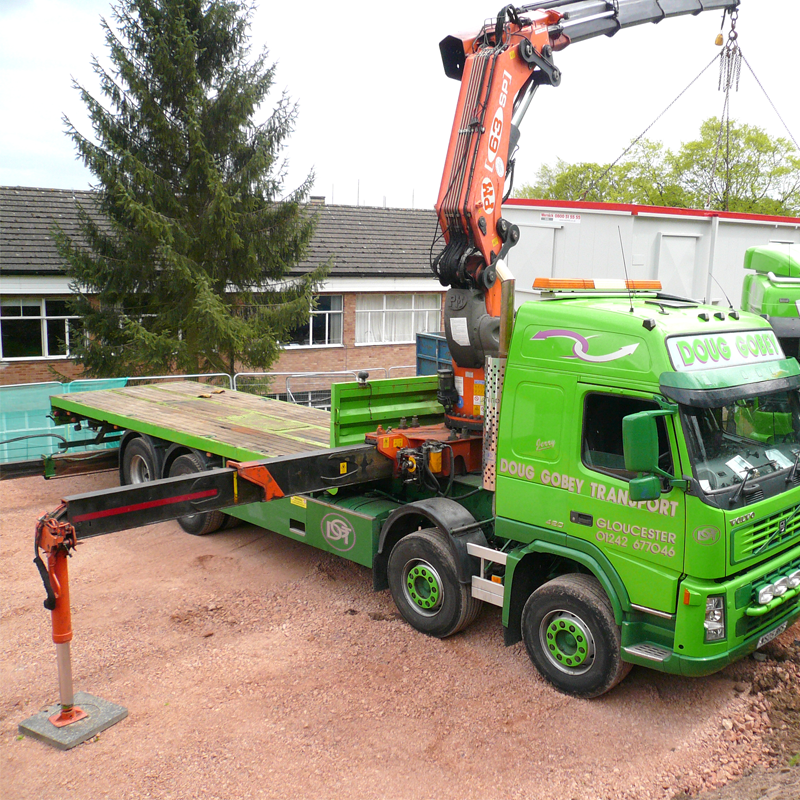 Find Us
Unit 1A, The Distribution Centre,
Stoke Road, Stoke Orchard,
Cheltenham GL52 7RS
Open Hours
Mon-Fri: 7am - 5pm
Saturday: 7am - 1pm
Sunday: Closed